Get ready for the best tahini sauce that you have ever tasted! This makes any falafel, vegetable or salad taste better and it takes less than 5 minutes to put it all together!
I love a good sauce. They elevate any meal and not only add a delicious flavor but a creamy texture. Try out some of my other favorite sauces like this homemade alfredo sauce, this easy easy BBQ sauce, or this amazing garlic aioli sauce.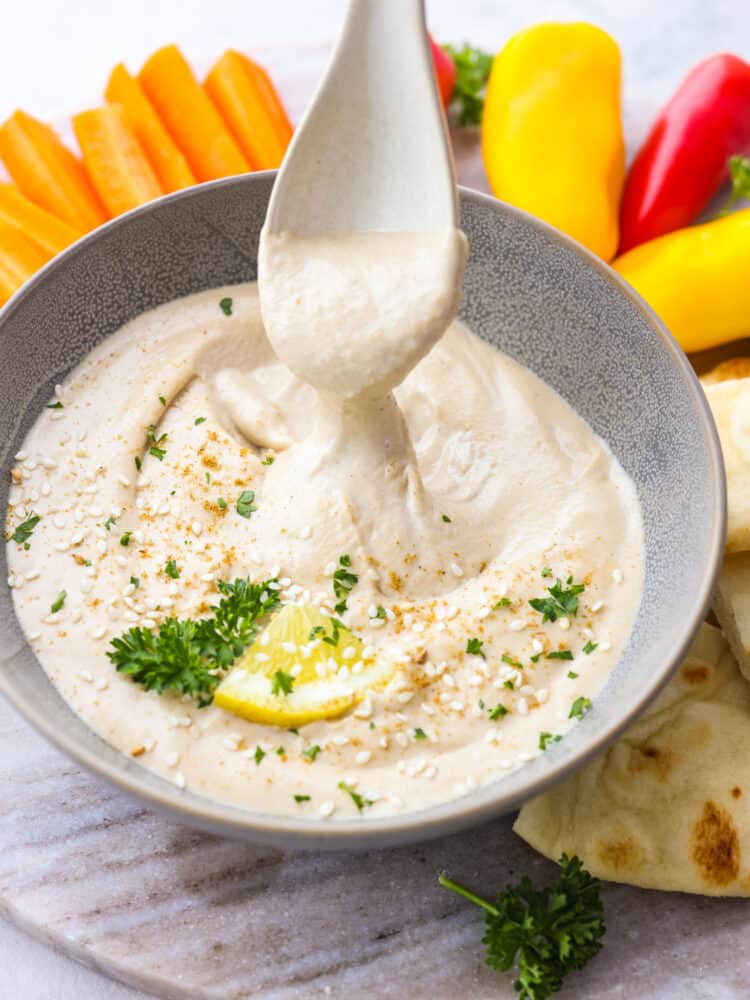 What is Tahini Sauce?
Tahini sauce is a creamy seasame based sauce that is popular in the Mediterranian and Middle Eastern cuisines. It's commonly used on falafels, vegetables, as a salad dressing or on some pita bread. The flavor is a bit nutty, from the tahini paste that is used, but it also has a slight citrus flavor from the lemon. The end result is a deliciously creamy sauce that is meant for … Read more