The star of the Super Bowl every year is the FOOD!! Even if you are a huge football fan, you know that you can't go without those delicious super bowl snacks while watching the game!
A Super Bowl party without snacks is like dinner without an entree. It doesn't work! To make sure that your party is successful, start out by making these wings, this amazing dip, and these yummy nachos!
Super Bowl Snacks
I will be the first one to admit that I am not a football fan. I am not even sure who is playing this year! But I look forward to the Super Bowl every year for one reason. All of the delicious FOOD! It is so fun to get together with friends and family and have tons of yummy snacks and fun together. And it is always so fun to see the highly anticipated Super Bowl commercials. Food, family, fun, and football are always a great time!
Hosting a Super Bowl party doesn't have to be complicated. You just need to have a tv and a few delicious things to eat. And I've made it easy on you so that this year you don't have to wonder what you will have at your Super Bowl party! I have rounded up my most popular Super Bowl snacks for you to serve. They range from sweet to savory, dips, wings and desserts, and every other appetizer in between. And I mean, a party has to have more than one snack so take a look, find your favorites, and have a great time! Oh and make it easy on yourself and make a few of these the day or two before. It will save you time on game day so that you are able to sit and enjoy the game too!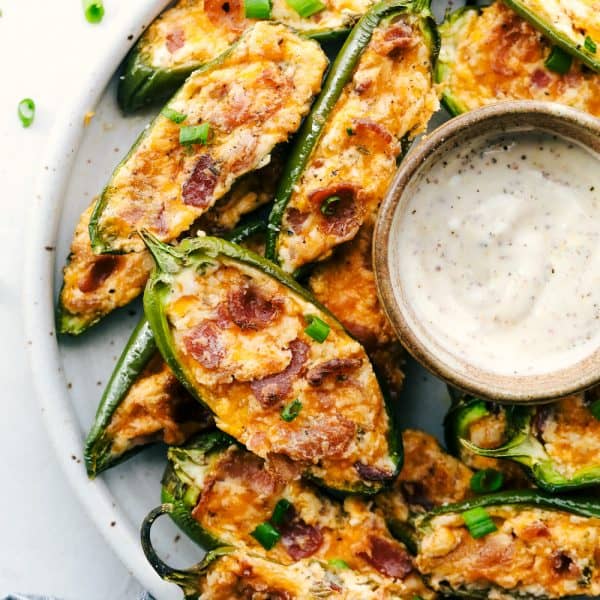 Jalapeño Poppers with Bacon
These jalapeño poppers are filled with a cream cheese mixture, topped with crumbled bacon pieces, and then baked to perfection. You won't be able to stop at one! 
Ingredients: jalapeños, cream cheese, garlic powder, salt, pepper, shredded cheddar cheese, bacon, green onions
Make This Recipe
The Best Buffalo Chicken Dip
This buffalo chicken dip is the absolute best! Fully loaded with chopped chicken, three types of cheeses, sour cream, and delicious seasonings, this dip has the spicy hot sauce flavor that you are looking for!
Ingredients: chicken breasts, cooked, shredded, cream cheese, buffalo sauce (Frank's hot sauce), ranch dressing , granulated garlic powder, Colby-jack cheese, divided, Optional: blue cheese crumbles & green onion
Make This Recipe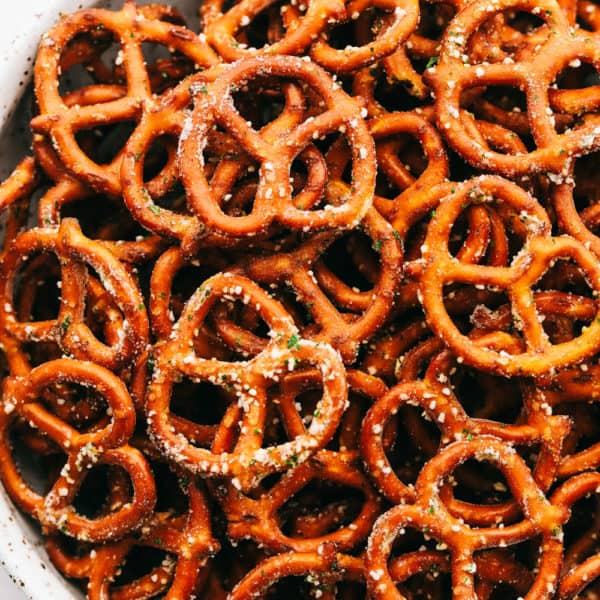 Ranch Pretzels
For a quick snack make these Ranch Pretzels. These make the best party, movie night, or after school snack!
Ingredients: mini pretzels, butter, Homemade Ranch Seasoning
Make This Recipe
5 Minute Million Dollar Dip
5 Million Dollar Dip is only 5 ingredients and they don't call it million dollar dip for nothing! It is so deliciously addicting and will be the biggest hit wherever it goes!
Ingredients: green onions, cheddar cheese, mayonnaise, real bacon bits, slivered almonds
Make This Recipe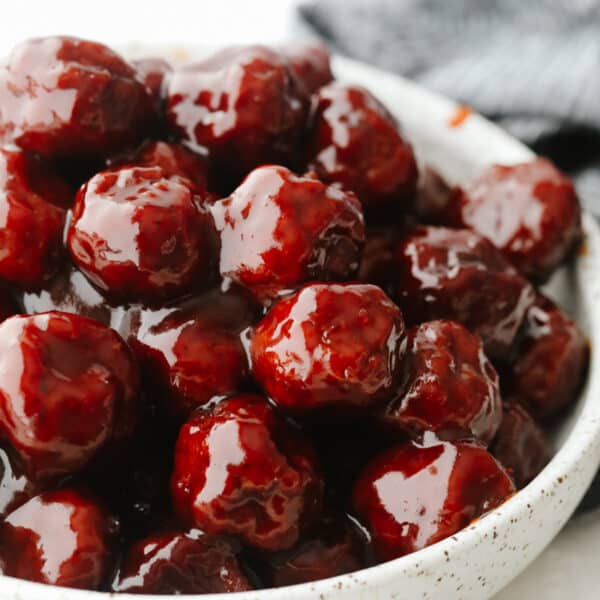 Easy Grape Jelly Meatballs
These grape jelly meatballs are simple and easy, and my family loves them! They pack so much flavor and are the perfect meal or appetizer for any occasio
Ingredients: grape jelly, Heinz chili sauce or favorite BBQ sauce, frozen meatballs, fully cooked, cornstarch + 3 tsp water to thicken, hot sauce (optional)
Make This Recipe
Sticky Honey Garlic Wings
Sticky honey garlic wings are incredibly delicious and an excellent appetizer for absolutely any event or party! They have a mouthwatering, sweet taste that will keep you snacking all night long!
Ingredients: chicken wings, Baking Powder, honey, soy sauce, Apple Cider Vinegar, garlic, water, cornstarch, sesame seeds and chopped green onions for garnish
Make This Recipe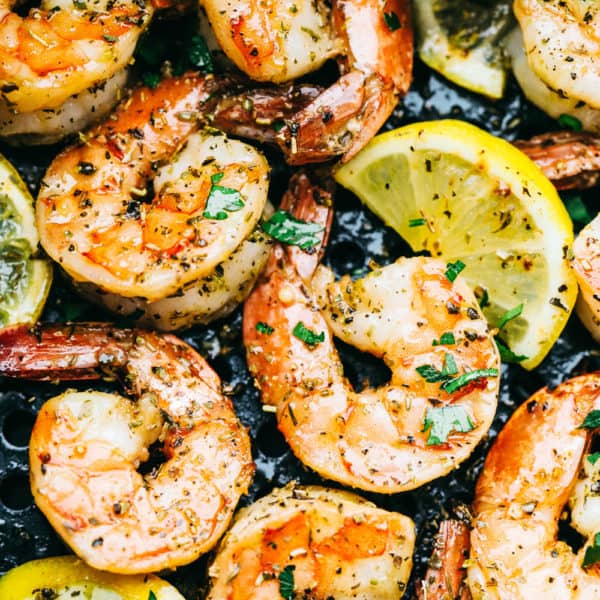 Air Fryer Shrimp
This Perfect 10 minute Air Fryer Shrimp is succulent, amazingly seasoned and tender. Get ready because dinner is about to be served! 
Ingredients: large or jump shrimp, salt and pepper, olive oil, red wine vinegar, garlic cloves minced, Italian seasoning, lemon juice, soy sauce, dijon mustard, Worcestershire sauce
Make This Recipe
Buffalo Chicken Sliders
These buffalo chicken sliders are perfect for feeding a hungry crowd quickly and easily. Whether it's a weeknight dinner or a casual get-together, everyone will love the spicy rotisserie chicken sandwiched between soft dinner rolls with ranch dressing, melted cheese, and crunchy coleslaw.
Ingredients: dinner rolls, shredded mozzarella, rotisserie chicken, Frank's Buffalo Sauce, ranch dressing, habanero hot sauce, premixed bagged coleslaw, butter, Italian seasoning
Make This Recipe
Pretzel Bites
Pretzel Bites are the perfect afterschool snacks, game day appetizers, and popcorn replacement for movie nights. The outside of each pretzel bites is golden brown and chewy, while the inside is soft and fluffy.
Ingredients: heavy cream, whole milk, granulated sugar, active dry yeast, kosher salt, all-purpose flour, Extra flour for rolling, water, baking soda, whole egg, whole milk, Coarse salt for topping
Make This Recipe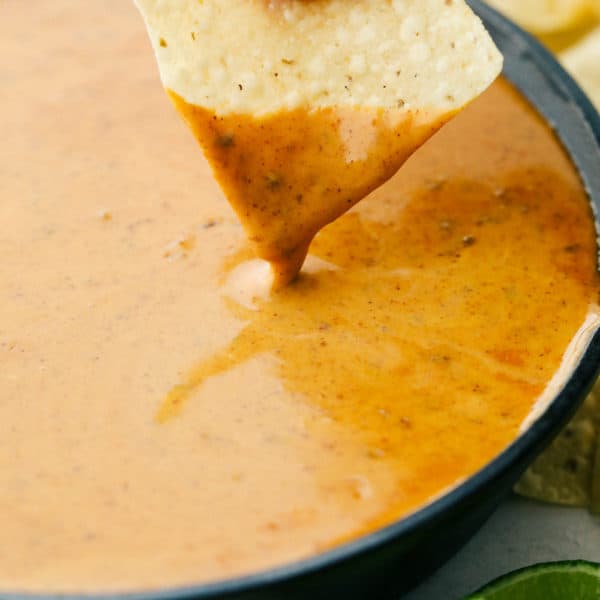 Chili's Copycat Skillet Queso
This Chili's Copycat Skillet Queso combines smooth Velveeta cheese that melts magically with flavorful chili and Mexican spices in a skillet to pure queso perfection, hands down one of the best copycat recipes EVER!  A super easy appetizer that will disappear faster than it took to make it. 
Ingredients: box Velveeta cheese, milk, paprika, ground cayenne pepper, can Hormel Chili, chili powder, Lime Juice, ground cumin
Make This Recipe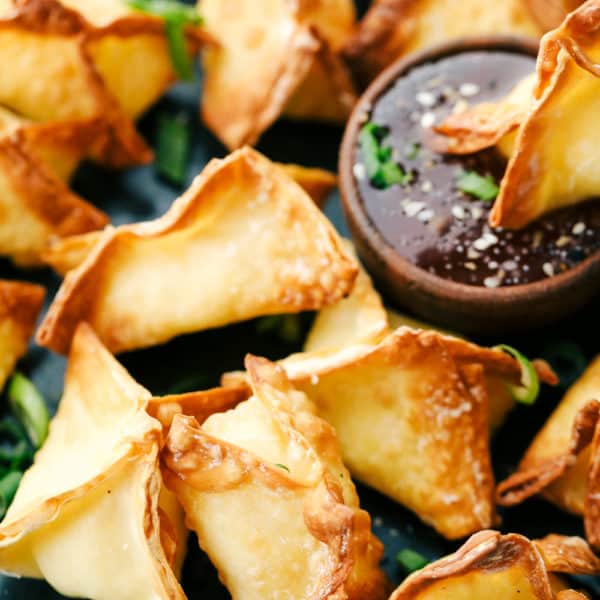 Air Fryer Cream Cheese Wontons
Air Fryer Cream Cheese Wontons are creamy and smooth inside and crispy golden outside. These wontons are the perfect appetizer or snack! 
Ingredients: cream cheese softened, green onion finely chopped, garlic powder, salt, wonton wrappers, olive oil spray
Make This Recipe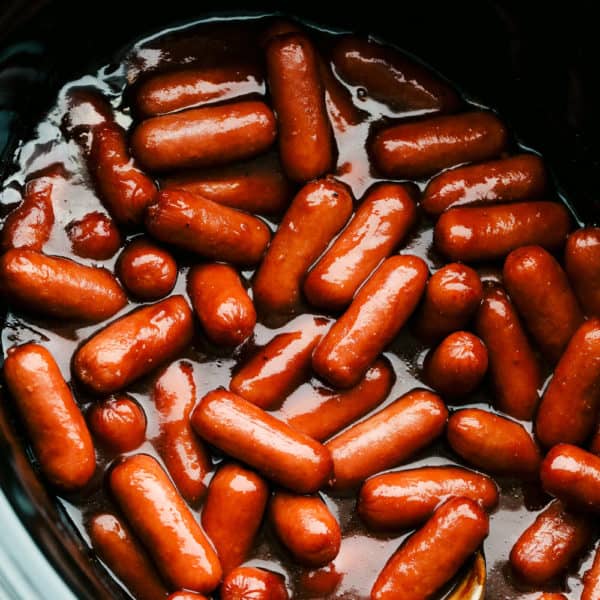 Little Smokies
Little Smokies, smothered in a sweet tangy BBQ sauce are one of the easiest, most loved appetizers out there. These are guaranteed to disappear whether it's for a party or dinner, these are just too tasty and fun not to eat.
Ingredients: little smokies, barbecue sauce, ketchup, brown sugar*, Worcestershire sauce, garlic powder, paprika
Make This Recipe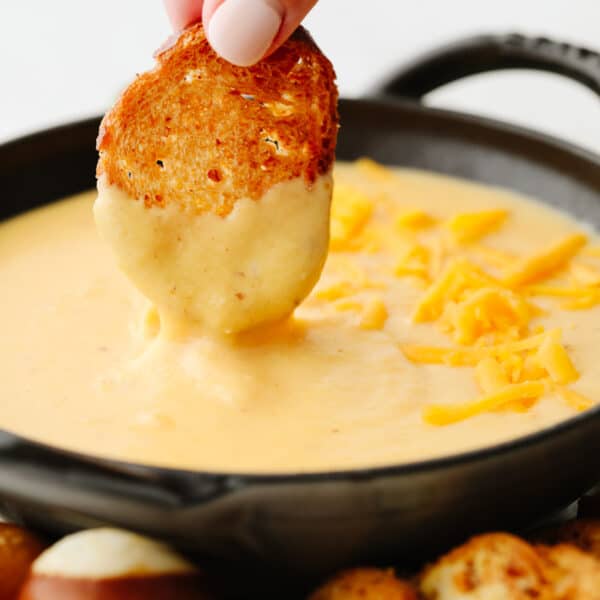 Super Easy Beer Cheese Dip
Beer cheese dip is the creamiest, tastiest dip out there! It goes with everything and it's the hit at every party. It has the perfect blend of flavors that will keep you coming back for more!
Ingredients: Butter, flour, milk, beer of choice, sharp cheddar cheese freshly grated, gruyere freshly grated, paprika, garlic, dijon mustard
Make This Recipe
No Bake Oreo Balls
No Bake Oreo Balls are rich and smooth truffles that are moist and flavor packed and coated with a smooth chocolate shell.  They are quick and easy to prepare and are a treat everyone will go crazy over!
Ingredients: Oreo cookies, cream cheese, white chocolate chips, semi sweet chocolate chips, crushed Oreos for topping
Make This Recipe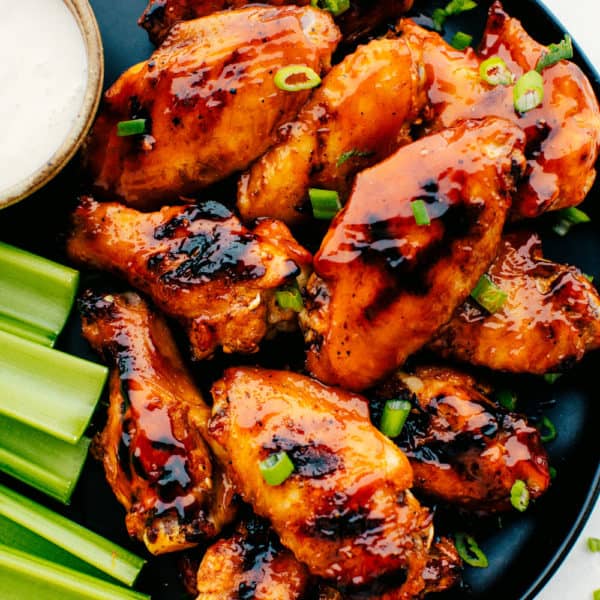 Grilled Honey Buffalo Chicken Wings
Grilled Honey Buffalo Chicken Wings are perfectly tender and juicy on the inside with a crispy skin on the outside that is drenched in a sweet and spicy honey buffalo sauce.  The flavors are so irresistible you will not be able to stop eating them!
Ingredients: wings, salt and pepper, buffalo sauce like Franks Red Hot Sauce, honey, brown sugar, Worcestershire sauce
Make This Recipe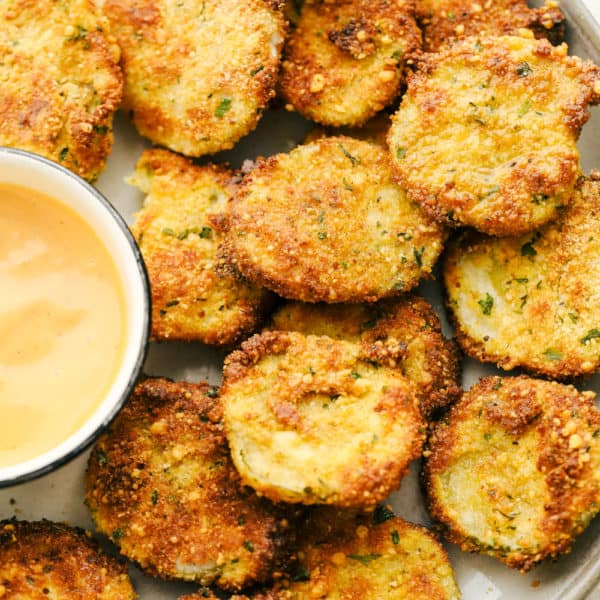 Air Fryer Fried Pickles
Air Fryer Fried Pickles are the ultimate appetizer! They are tangy, zippy and perfectly seasoned! 
Ingredients: dill pickle slices, flour, egg, water, bread crumbs, grated Parmesan, Italian seasoning
Make This Recipe
Flourless Peanut butter Cookies
A flourless twist on a classic cookie? Yes, please! These cookies are packed with incredible peanut butter flavor and perfect for any gluten-free diet!
Ingredients: Creamy Peanut Butter, Granulated Sugar, Brown Sugar, Baking Soda, Salt, Egg
Make This Recipe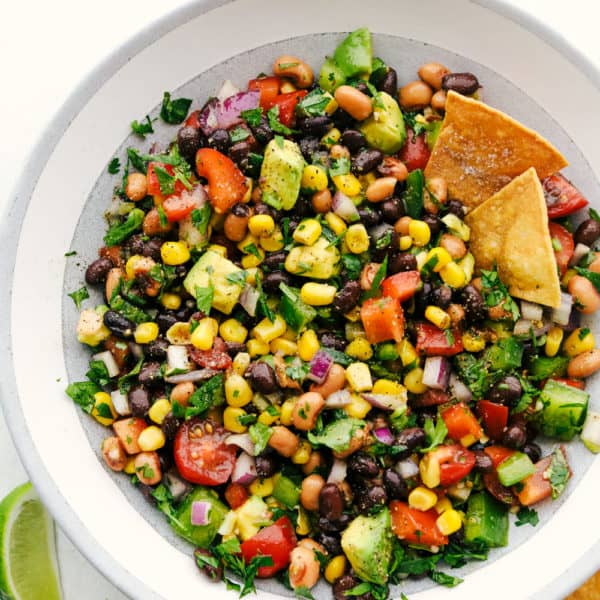 Cowboy Caviar
Cowboy caviar is a delicious blend of canned beans, corn and fresh Roma tomatoes, onions and avocados all chopped and prepared to be mixed together to start dipping in. This appetizer is easy to make and has a fresh and flavorful blend! 
Ingredients: black beans, drained and rinsed, black eyed peas, drained and rinsed, red onion, corn, avocado, roma tomatoes, cilantro, jalapeno, olive oil, juice of one lime, cumin, chili powder, salt and pepper to taste
Make This Recipe
Restaurant Style Salsa
Little did I know how easy peasy it is to make it right at home! You take about 10 minutes out of your day and you have fresh restaurant salsa right at home!
Ingredients: Whole Tomatoes With Juice, Rotel, Onion, Garlic, whole Jalapeno, Sugar, Salt, Ground Cumin, Cilantro, Juice from one lime
Make This Recipe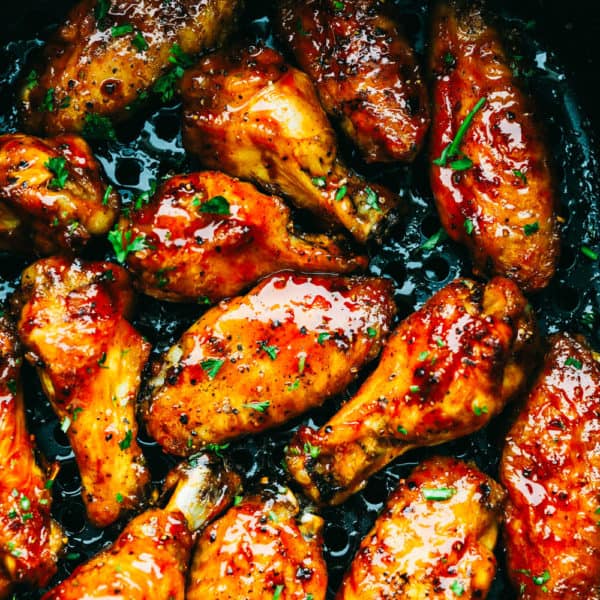 Crispy Air Fryer Chicken Wings
Crispy Air Fryer Chicken Wings are simply the best ever! Crispy on the outside, tender on the inside and with a smack of homemade buffalo sauce, they're finger lick'n good!
Ingredients: chicken wings, olive oil, garlic powder, paprika, salt and pepper, buffalo sauce, honey, Worcestershire sauce
Make This Recipe
Buffalo Cauliflower
Buffalo Cauliflower takes all your favorite things about buffalo chicken wings – the crispy exterior, soft interior, and tangy, spicy buffalo taste – and turns them into a healthier option you don't have to feel guilty about eating. Super easy and so good!
Ingredients: head cauliflower, cut into florets, flour, paprika, garlic powder, salt, onion powder, water, milk , panko bread crumbs, lemon, juiced, butter, hot sauce
Make This Recipe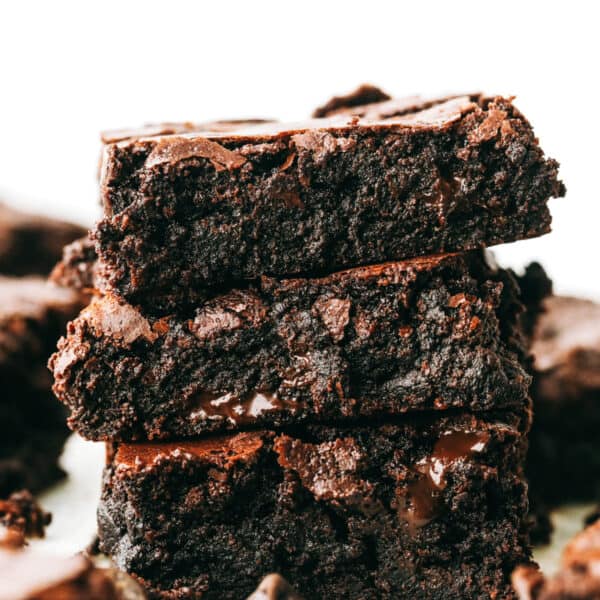 Homemade Brownies Recipe
These are truly the Most Perfect Brownies Ever! These are rich, decadent and full of soul satisfying chocolate!
Ingredients: unsalted butter, vegetable oil, granulated sugar, eggs, vanilla, all purpose flour, salt, baking powder, Cocoa Powder, dark cocoa powder, chocolate chips or chunks
Make This Recipe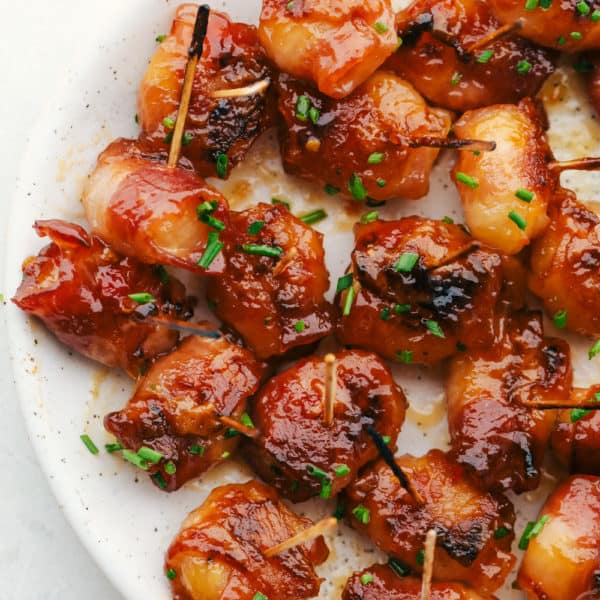 Bacon Wrapped Chestnuts
These Bacon Wrapped Chestnuts are crunchy sweet chestnuts, that are enveloped in a savory bacon and marinated in a sweet spicy sauce for the perfect flavor combination.
Ingredients: whole water chestnuts, bacon, brown sugar, sweet chili sauce, mayonnaise
Make This Recipe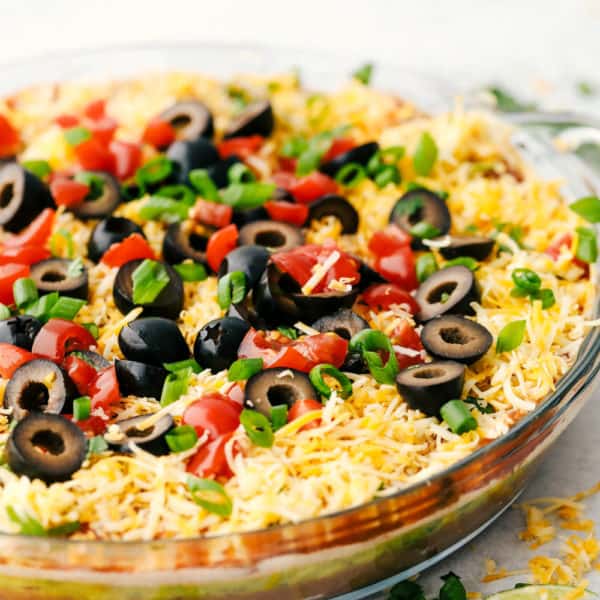 Awesome 7 Layer Dip
Awesome 7 Layer Dip is an addicting creamy dip that includes all of your favorites, like guacamole, refried beans, and sour cream!  You will be amazed how simple it is to put together such an incredibly delicious dip!
Ingredients: refried beans, Homemade Guacamole, sour cream, Homemade Taco Seasoning, salsa, Colby Jack cheese, sliced olives, cherry tomatoes, green onions
Make This Recipe
Classic Muddy Buddies (Puppy Chow)
This quick and easy no bake sweet treat is a combination of cereal, chocolate and peanut butter and tossed in powdered sugar. It's snack attack perfection! 
Ingredients: rice Chex cereal, chocolate chips, creamy peanut butter, butter, vanilla, powdered sugar
Make This Recipe
Air Fryer Mozzarella Cheese Sticks
Crispy, cheesy, and delicious, these easy air fryer mozzarella sticks are going to be your new favorite snack! They're super simple to prepare and cook up in less than 10 minutes!
Ingredients: mozzarella cheese sticks, eggs, milk, seasoned bread crumbs, grated parmesan cheese, marinara sauce for dipping
Make This Recipe