Peanut Butter Smoothie Bowl is one of the best ways to get your protein in for the day! It tastes like you are eating luscious ice cream, only it's so much better for you!
Any smoothie can serve as a base for a smoothie bowl. Try these smoothies as a customizable base, Pina Colada, Raspberry Peach and Mixed Berry Smoothies.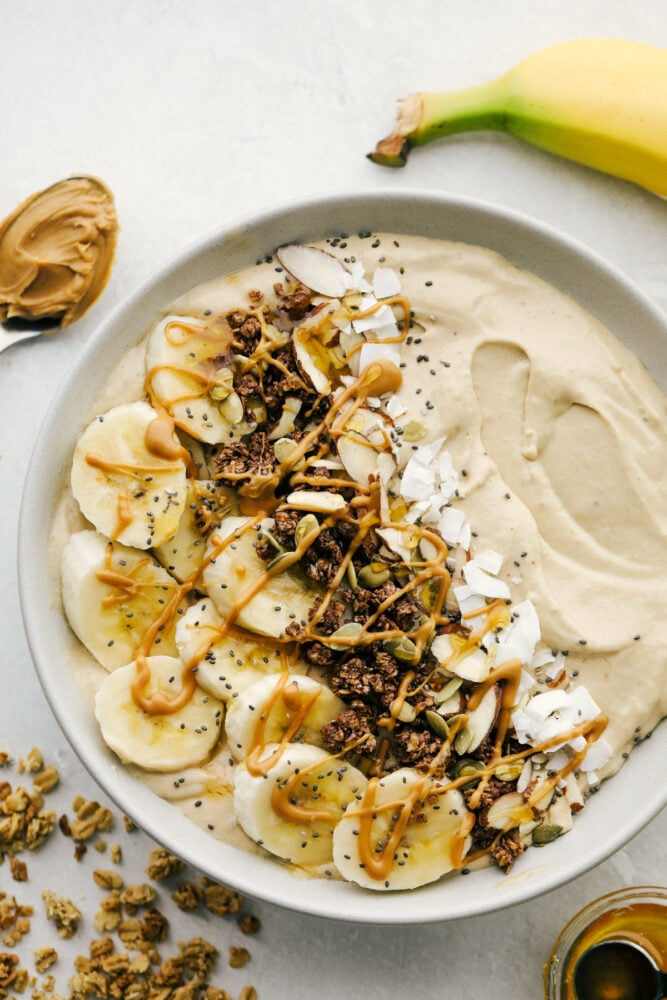 Peanut Butter Smoothie Bowl
Smoothie bowls are an incredible way to eat a smoothie. It makes it feel like a bowl of ice cream, except it's not! It's so much better. Full of healthy ingredients it is more of a meal than a snack. Smoothie bowls are customizable and insanely delicious! Topped with your favorite toppings and blended with your choice of add-ins, this peanut butter smoothie bowl is going to become a fast favorite in your house.
This peanut butter smoothie bowl are great for a quick breakfast, a … Read more