All of the goodness of lasagna is packed into this hearty and delicious soup!  Filled with noodles, ground beef, marinara and cheese, this is a soup that your family will love!
Pair this with a nice fresh salad and either Homemade Easy Cheesy Garlic Bread or Focaccia for the perfect nutritious meal.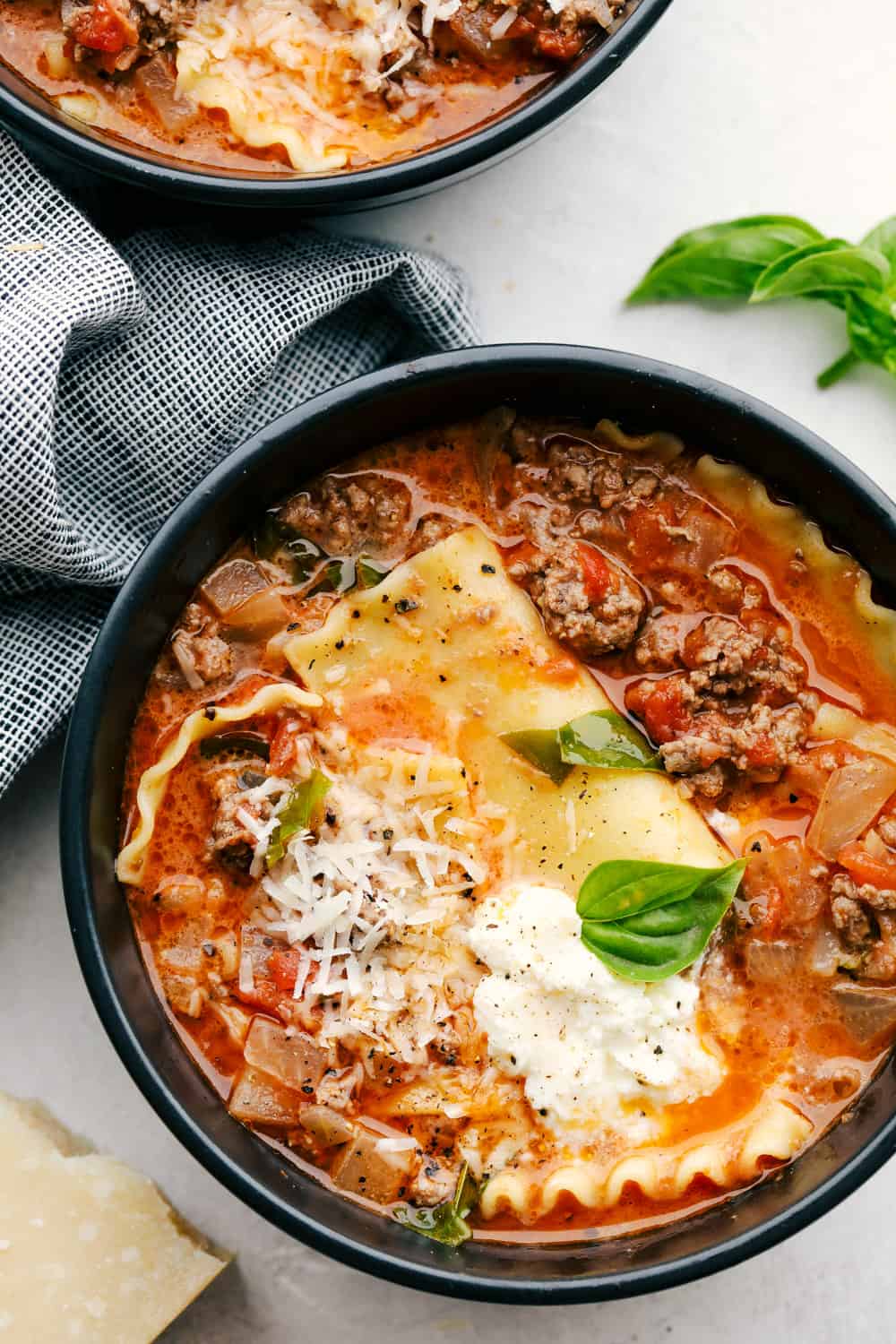 Lasagna Soup
This soup is packed with all of the goodness of lasagna. Tender noodles, savory meat, flavor packed broth and gooey cheese.It is divine!  Both soup and lasagna are classic comfort foods and I've combined them into the ultimate mega comfort dish, Lasagna Soup! Perfect for a chilly day or day where you just need a little bit of extra love. This is a hug in a bowl.
Your family will love this twist on the classic and it's super simple. It's almost impossible to mess up. And one of the best parts about Italian food in … Read more