This is the Best Chicken Salad EVER! Perfect for summer picnics, festive lunches and anytime in between!
I love a great sandwich, especially when it's more than just turkey and cheese. You have to try these other tried and true sandwiches, Egg Salad, Grilled Cheese, and French Dip, definitely something special!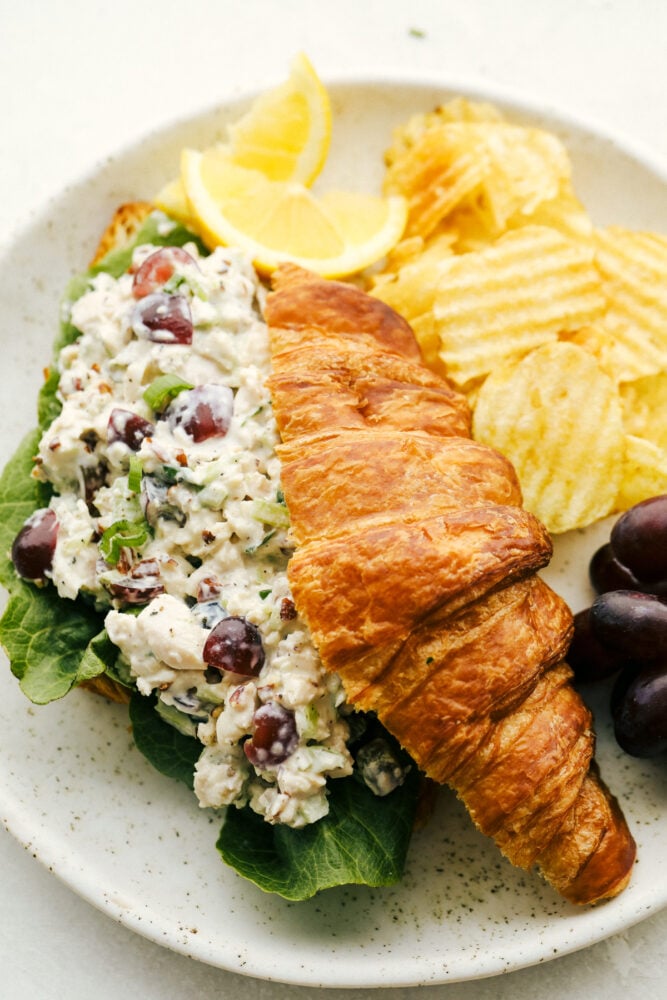 The Best Chicken Salad
This Chicken Salad is truly divine. At first glance you might balk at the grapes, but trust me, they make the salad exquisite. The sweet crunch of the grapes combines beautifully with the chicken and richness of the mayo. The celery and pecans create nice crunch to the chicken salad that elevates it to the next level.
I love using this for picnics and special lunches. It is so easy to make but it is so fancy at the same time. Chicken Salad comes together in a flash so you can have this on the … Read more