There isn't anything quite as refreshing as this Homemade Lemonade recipe, it's the BEST!  Summer is going to be so cool, with a glass of this by your side.
Anything with lemons in it is just fresh and energizing, it adds so much zing and flavor. Here are more lemon loving favorites, like these Scallops, Chicken Piccata and Brownies.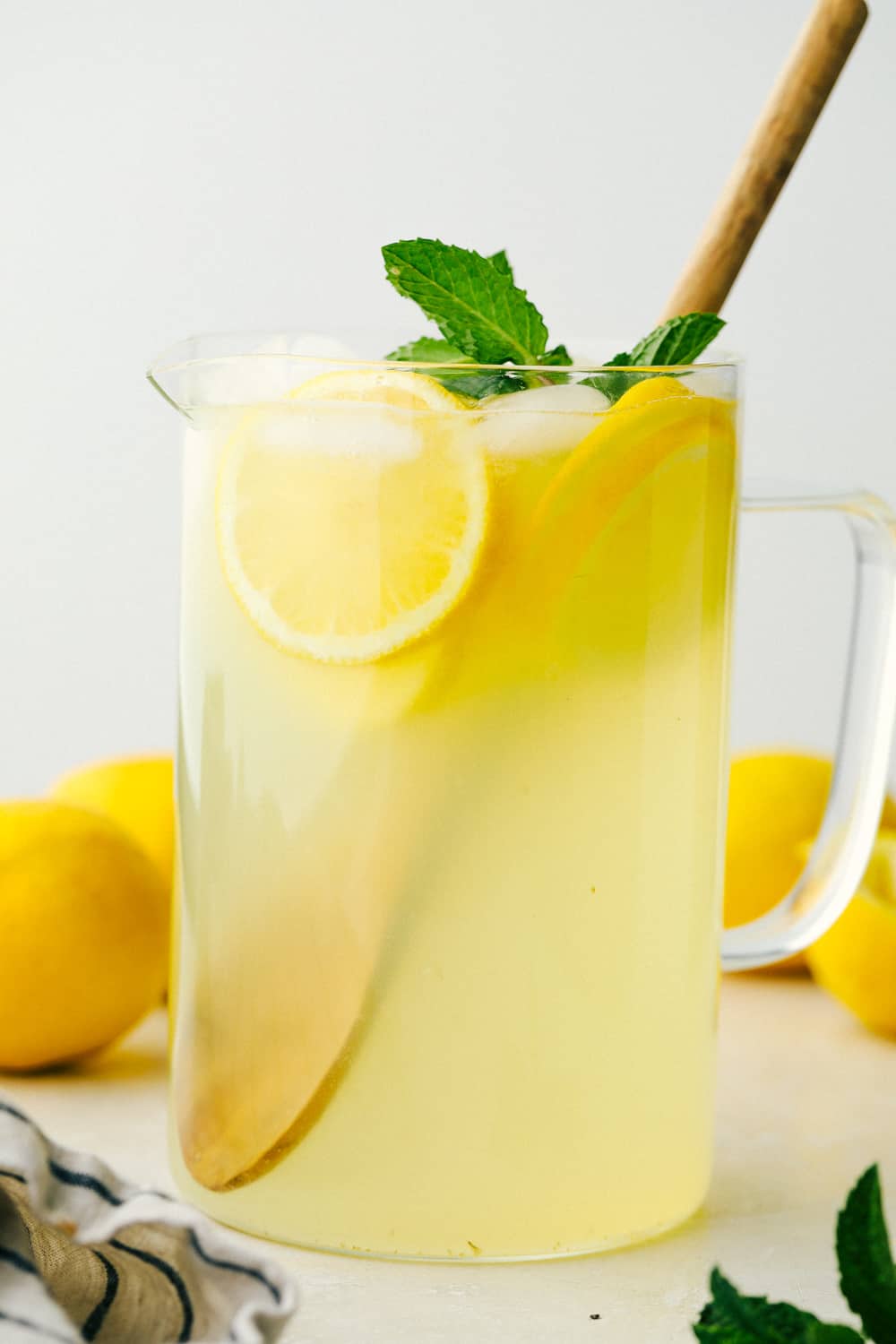 Easy Homemade Lemonade
Just thinking about this recipe makes my mouth water. Imagine a hot day and you are parched. Now reach into the fridge and pull out this pitcher of ice cold lemonade. It's perfectly balanced between the sweet and the tart. You take a gulp and the world is all better. Seriously, it's that good! And the reason it's so good is because it's so easy! You may never buy lemonade from the store again. Make a double batch, I promise it will not go to waste!
Nothing artificial, … Read more