Oatmeal scotchies are soft and nutty, with melted butterscotch chips in each bite. This twist on a classic oatmeal cookie recipe is one you'll want to come back to again and again!
A simple can of rolled oats can make the BEST desserts. They add a delicious texture and nutty flavor. Try oatmeal cake, peanut butter bars, or carmelitas and see for yourself!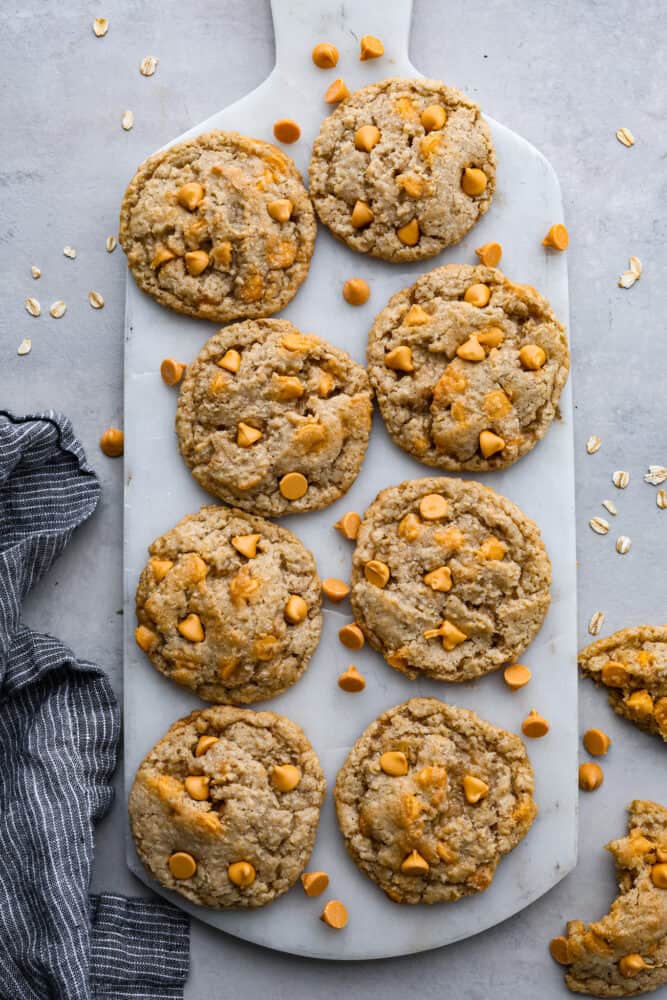 Oatmeal Scotchies Cookies
Oatmeal scotchies are like the rebellious cousin of oatmeal chocolate chip cookies. They're edgy, they're bold, and they're not afraid to mix things up. Instead of the standard chocolate chips, these bad boys are studded with butterscotch morsels that add a sweet, creamy, and slightly nutty flavor to the mix. If you've never tried them before, then you're in for a treat!
But it's not just the taste that sets oatmeal scotchies apart – it's the texture too. They're chewy, they're hearty, and they're … Read more