Chicken Enchiladas are saucy, cheesy and super scrumptious. These are made with my Enchilada sauce, which makes them even better than store bought!
Combine these enchiladas withCorn, Rice and of course Horchata. It will be the perfect Mexican Style Restaurant meal at home!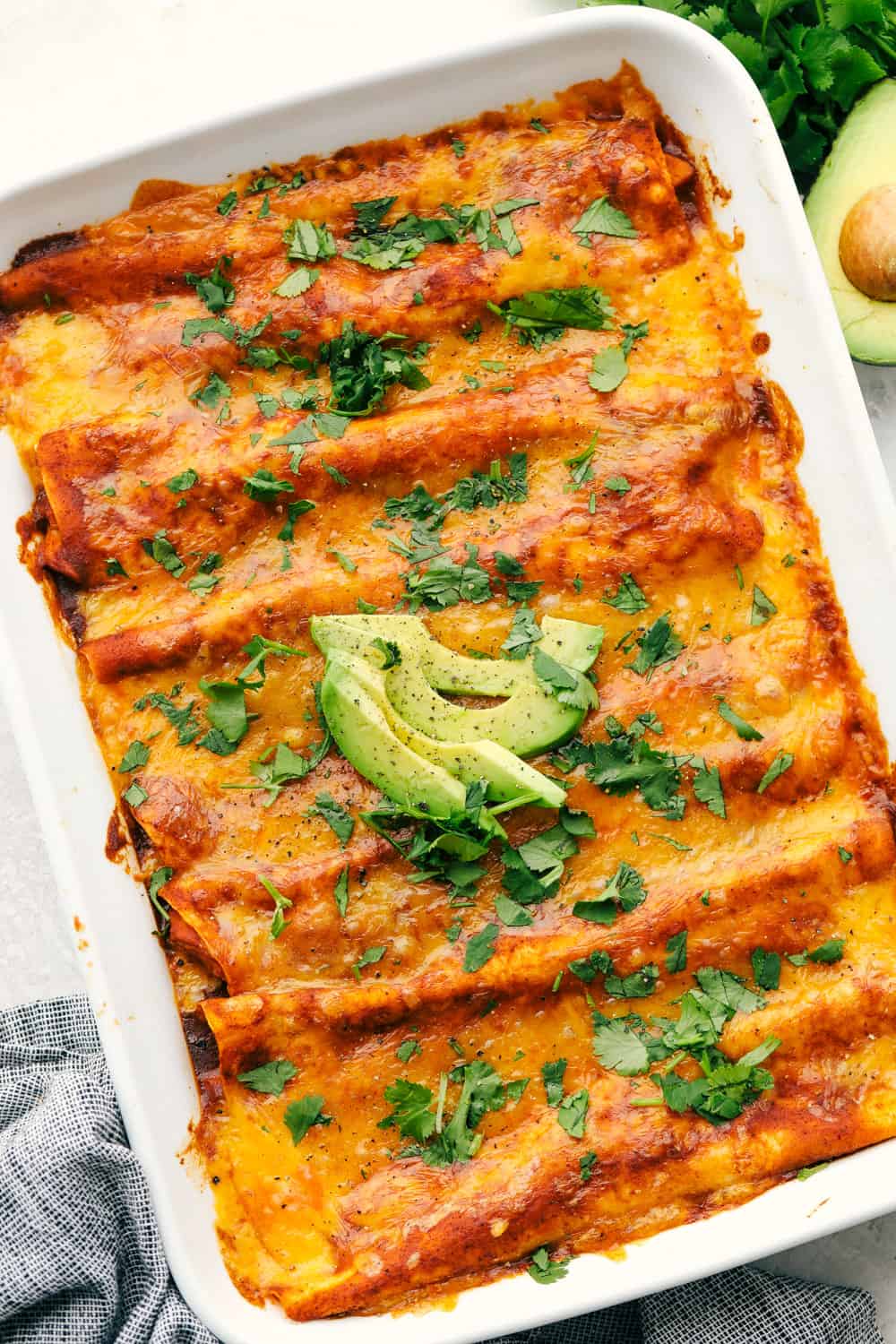 Homemade Chicken Enchiladas
When I start making my enchilada sauce, my family gets excited because they know what's for dinner! The quick and easy sauce takes minutes to make so I love taking that extra step. The sauce is super rich and velvety smooth. You are going to love it! Chicken enchiladas are a classic hit. They are cheesy, smothered in a rich sauce and then topped with more cheese. These are so yummy.
I love making big batches so we have plenty of leftovers. They make great lunches served with chips and salsa or pico de gallo. Since this is easy to double, it's perfect for … Read more