These potato rolls are light, fluffy, and absolutely delicious. They make the perfect dinner buns and are great for sandwiches and dipping into soup, too.
Complete the meal with Roast Lamb, Mashed Potatoes, and some Stuffing.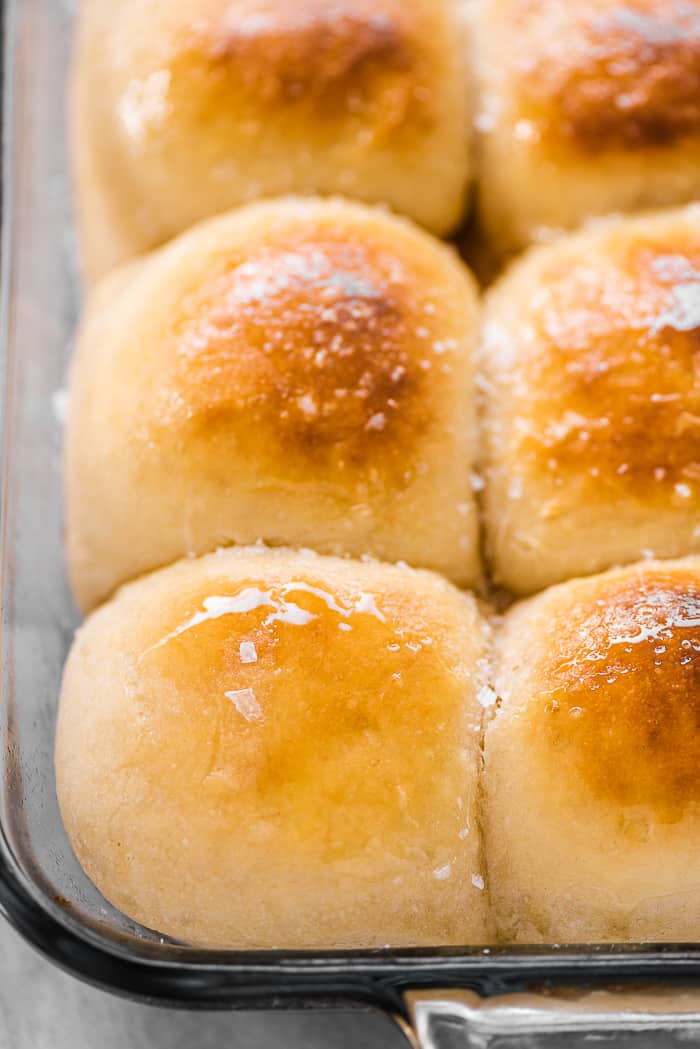 Potato Buns
Dinner buns don't get any lighter or fluffier than these potato rolls. They're made with mashed potatoes in the dough, which keeps them unbelievably soft. You've probably tried potato rolls from your local grocery store or bakery so you know how good they can be. But homemade is so much better. And when you serve them still slightly warm from the oven and spread with salted butter they are little bites of heaven.
How to Make this Potato Roll Recipe?
Potato rolls are yeast bread, which means that they take a little time to make as you need to let them rise. But don't worry, they're very easy to make. Here's how … Read more