Tuscan Garlic Shrimp is the most amazing creamy shrimp dish. A creamy garlic parmesan sauce with spinach and sun-dried tomatoes creates an unforgettable restaurant quality meal right at home!
This delish dish comes together in about 30 minutes. Make a full meal and serve it with a Salad, Green Beans and Bread.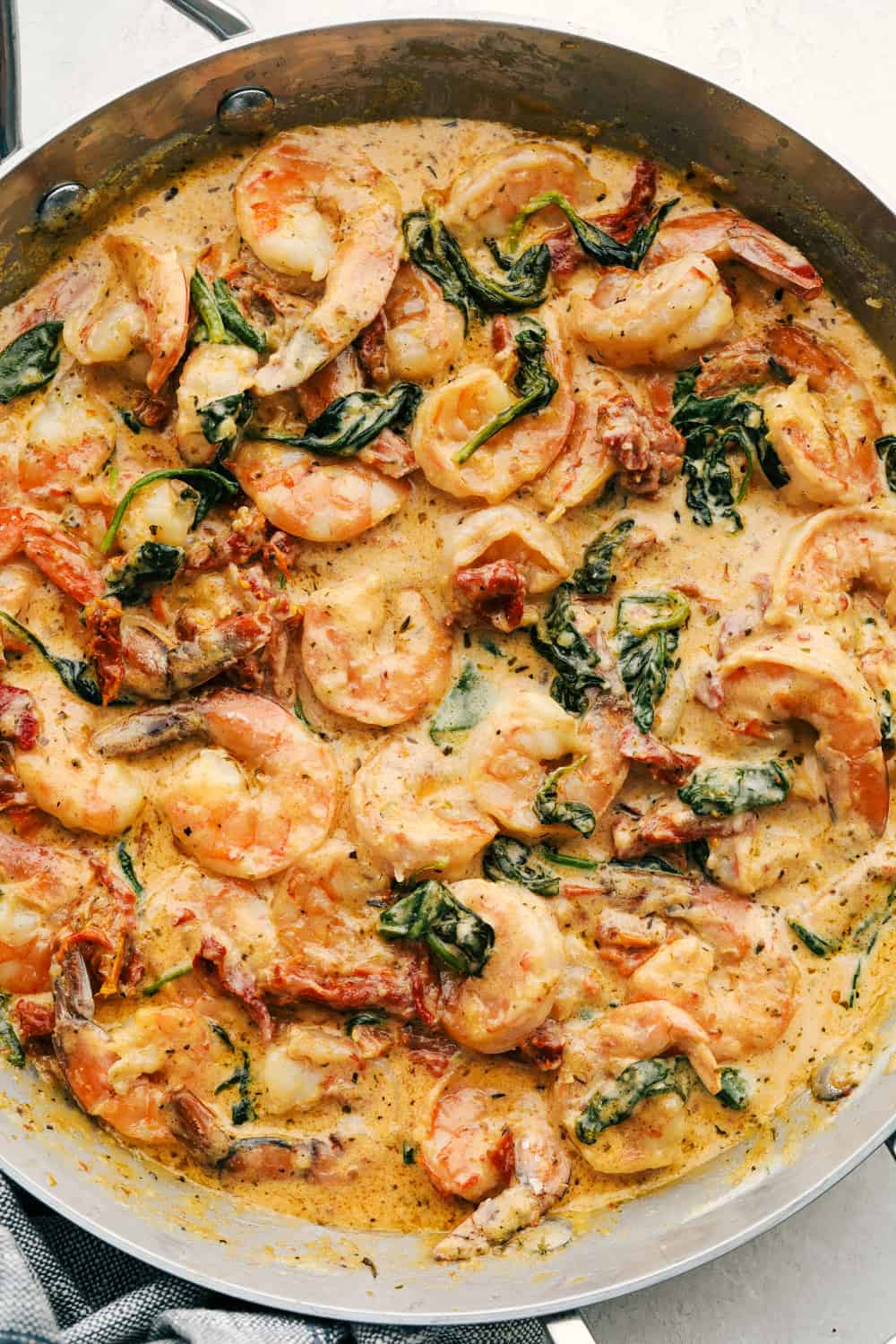 Creamy Garlic Shrimp
If you love shrimp and a creamy garlic parmesan sauce then this recipe is going to become your new favorite! It comes from one of my top recipes,  the original Creamy Tuscan Garlic Chicken. The sauce is absolute perfection. Every single time I make it I am reminded of how good it is. This is a tried and true recipe that I use again and again!
The best part about this meal is that it is made in under 30 minutes and tastes like it came out of a five-star restaurant. The shrimp cook in … Read more